OUR SCHOOL
We aim to create an atmosphere of mutual learning and positive experiences for all students in our care. Our mission is to help grow and develop our students language skills so that they can achieve their own personal and professional goals.
Clare Language Centre offers students an opportunity to learn English, while enjoying an exciting mix of extracurricular activities in one of the most scenic parts of Ireland, the famous Wild Atlantic Way.
A family-run school, with 30 years of experience providing a very personal service to each student. Our activity programmes are fun and safe, while our classes focus on encouraging students to use their spoken English through games and project-based learning.
We aim to match students to the most suitable of our caring, friendly host families.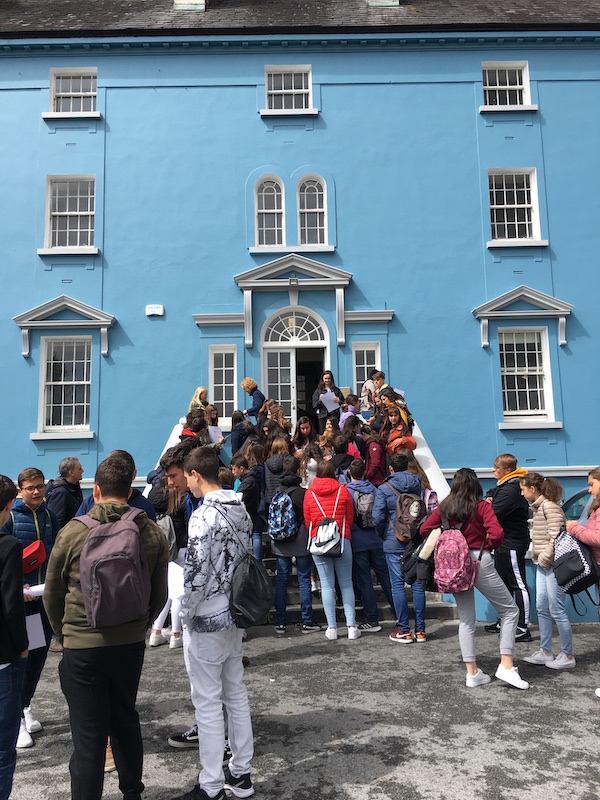 Why Clare Language Centre?
All our teachers are fully qualified native speakers
Personalised courses to meet student's needs
Friendly, caring host families offer a full immersive experience
Choice of extracurricular activities
Communicative classes, students experience the living language
Excursions to some of the most scenic places in Ireland, including the famous Cliffs of Moher
Ennis is a pretty medieval town, with plenty of shops and restaurants
About Ennis
In Irish "Inis" means island, it is the capital town of the county of Clare in the west of Ireland. It is situated on the River Fergus. Half an hour north is the city of Limerick and 45 minutes South is the city of Galway. Approximately 30,000 people live in Ennis, this makes it a very safe, relaxed place for students to study and there is always a warm welcome and friendly face!
Why study here?
Studying English in Ireland is an excellent experience. The West of Ireland has a local, inclusive feeling which makes it an easy destination to visit. The people are friendly and helpful to foreign language students. Our host families are well versed in delivering a warm welcome, as do our teachers and staff. Attending a course in Clare Language Centre gives you a truly authentic Irish experience and is the best way for students to learn English while discovering Irish culture.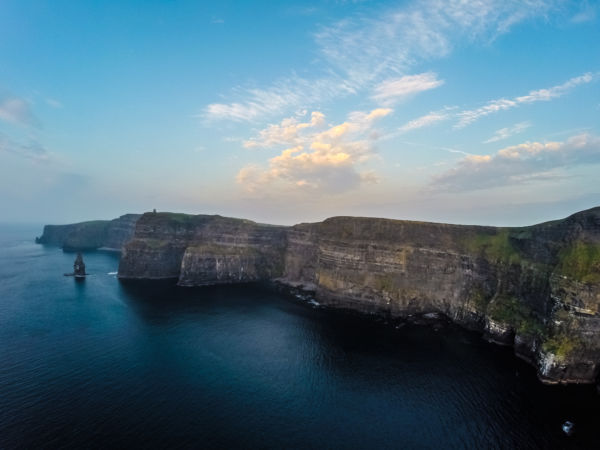 Getting to our school
International students who visit Ireland arrive through either Dublin Airport, Cork Airport or Shannon Airport which are served by a number of airlines, including Aer Lingus, Air France, Alitalia, British Airways, Iberia, KLM, Lufthansa, Ryanair and Swiss International Airlines.
Meeting Service For Junior Students
For Junior Students there is a special meeting service available at Dublin Airport, plus a return service when leaving. Please contact us for further details.
Junior students can be collected by their host family or an approved police-vetted driver. This is available at Shannon and Cork Airports on any date at any time, provided you have included your arrival information when booking your Junior Course.
Clare Language Centre Staff:
Our goal is to create a positive  learning environment and atmosphere for all students in our care. We are a small school, and therefore take the uniqueness of every student into consideration. We dedicate our time to match students' needs, to find appropriate host families, design desirable timetables & activities and to create the best experience that each student will hopefully remember and cherish in future. Please see below to meet our staff and do not hesitate to contact us with questions or any uncertainties. 
Aoife Neylon – Director
Tina O'Shea – Host Family Coordinator

Joanna Bogucka – Operations Manager

Meeting Service For Adults and Families
There is a taxi service suitable for meeting adults and families available from our school office. Please contact the office at [email protected] for details and prices for this service.